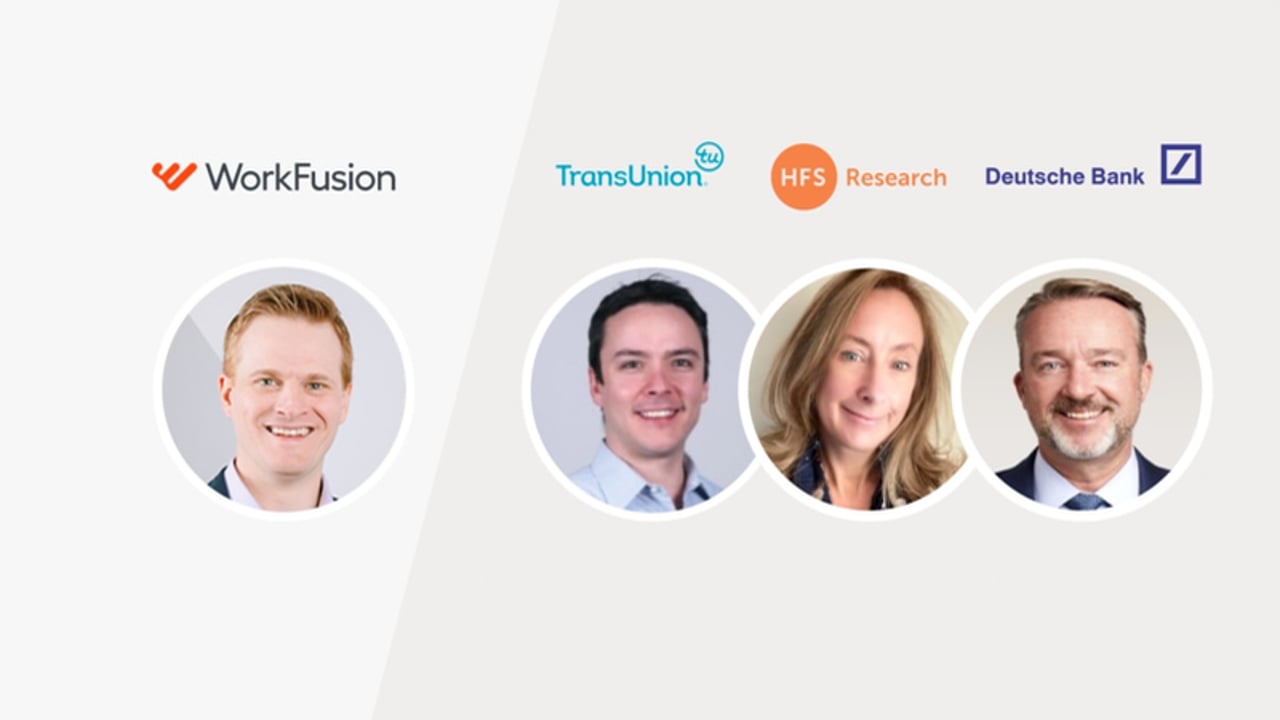 Digital Times Call for a Digital Workforce
As customers demand both seamless and instant digital experiences, banks and other financial services companies must create more than a strong user experience (UX) to ensure a strong customer experience (CX). They must also enhance the efficiency of those delivering on customer needs; in other words, they must improve employee experience (EX). So how can financial institutions improve both CX and EX at the same time?
In this roundtable discussion, WorkFusion hosts experts from HFS Research and TransUnion and Deutsche Bank to discuss how a digital workforce provides an answer. By streamlining operations, a digital workforce supports existing staff in providing a top-notch customer experience.
Highlights include:
How digital workers harness Intelligent Automation to upgrade both customer experience (CX) and employee experience (EX) for BFS companies
How TransUnion and other WorkFusion customers have already applied automation to reduce costs, speed up processing times, increase accuracy, and make time for more meaningful work
Plus, more real-world examples of automation successes and challenges
Speakers
Tim McCarthy
SVP, Global Operations
TransUnion
Elena Christopher
SVP, Research
HFS Research
Mark Matthews
Global Operations Head & COO Americas
Deutsche Bank
Kyle Hoback
Director, Intelligent Automation
WorkFusion
Start reaping the benefits of Intelligent Automation now