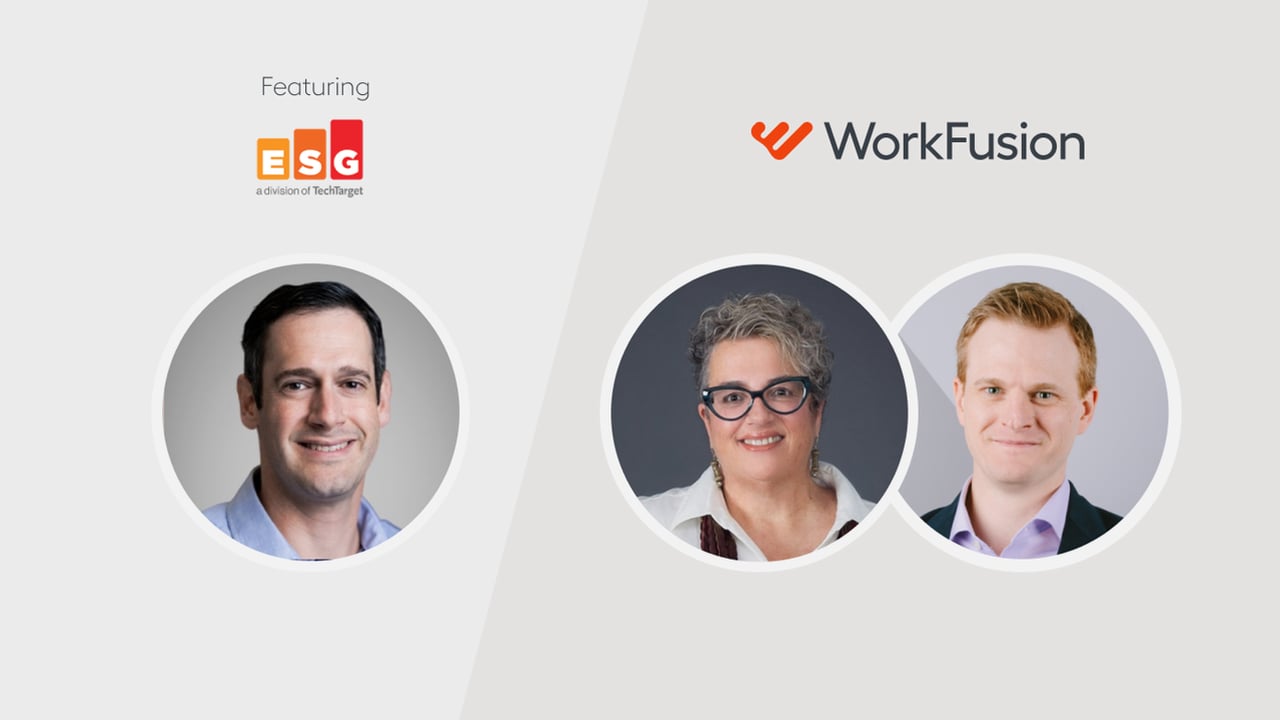 Navigating the Great Resignation with Digital Workers
The Great Resignation is real, and adversely affecting banking, financial services, and insurance (BFSI) organizations. According to a recent survey of 200 BFSI executives, 87% of respondents report it is now harder to retain employees — and 89% say it is now harder to recruit employees — compared to 12 months ago. As a result, BFSI firms struggle to keep up with the sheer volume of work and provide a high-quality customer experience.
To discuss these developments, WorkFusion hosted Mike Leone, Senior Analyst for Data Platforms, Analytics, and AI at ESG Research, along with our CMO Mariann McDonagh and Director of Intelligent Automation Kyle Hoback. Join them as they unpack the findings from this new research.
Speakers
Mike Leone
Senior Analyst, Data Platforms, Analytics & AI
Mariann McDonagh
CMO
Kyle Hoback
Director, Intelligent Automation
Start reaping the benefits of Intelligent Automation now