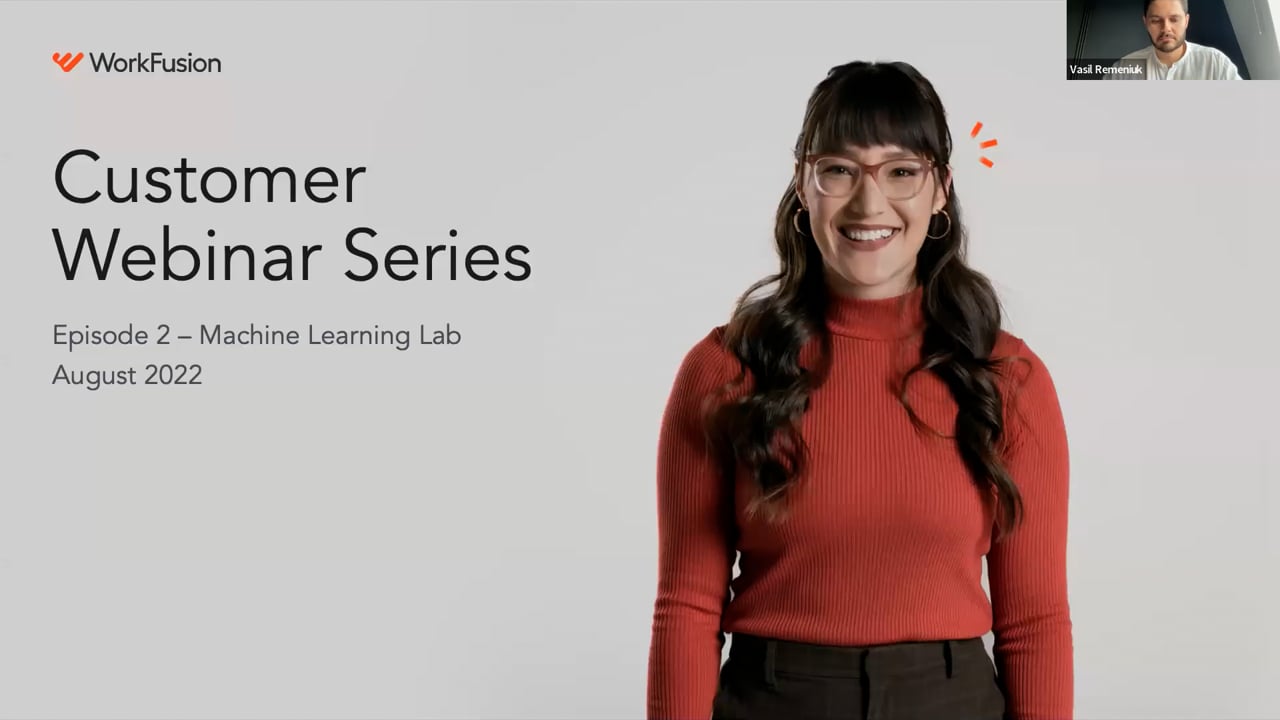 So Easy an Analyst Can Do It: WorkFusion's Citizen Data Scientist
Watch this recorded webinar with our VP of Product Management, Vasil Remeniuk, and Account Executive Ryan Buttacavoli for a conversation on WorkFusion's new ML Labs. This is the second episode of our customer-focused webinar series.
Building new models from scratch in the UI
Fine-tuning models and running experiments
Managing data for continuous learning
---
Miss the first webinar "Adding Self-Service Digital Workers to Your Automation Team: A Deep Dive into WorkFusion's 10.2.5 Release" in the series?
Access it here.
Start reaping the benefits of Intelligent Automation now